PRODUCT PHOTOGRAPHY PHOTOS PACKSHOT PHOTOGRAPHY FLATSHOT - FLATLAY PHOTOGRAPHY SPIRIT OR MANNEQUIN PHOTOGRAPHY LOOKBOOK ADVERTISING PHOTOGRAPHY STYLED PHOTOGRAPHY PHOTOGRAPHY FOR SOCIAL MEDIA ROTARY PRESENTATION 360
BETTER IMAGES OF YOUR BRAND AND MORE CONTENT FOR ECOMMERCE AND AMAZON
Pixterior.com is an independent studio, the fastest growing studio in Poland, which streamlines the process of photographing products for the advertising industry. The largest automatic studio of 360 ° photography and packshot type product photography in the province. Our studio is not only a workplace full of ideas, but also a source of new inspiration. Thanks to the elimination of unnecessary processes, sessions are carried out several times faster than in a traditional studio. The lack of intermediaries at each stage allows you to reduce the costs of creating content by up to half.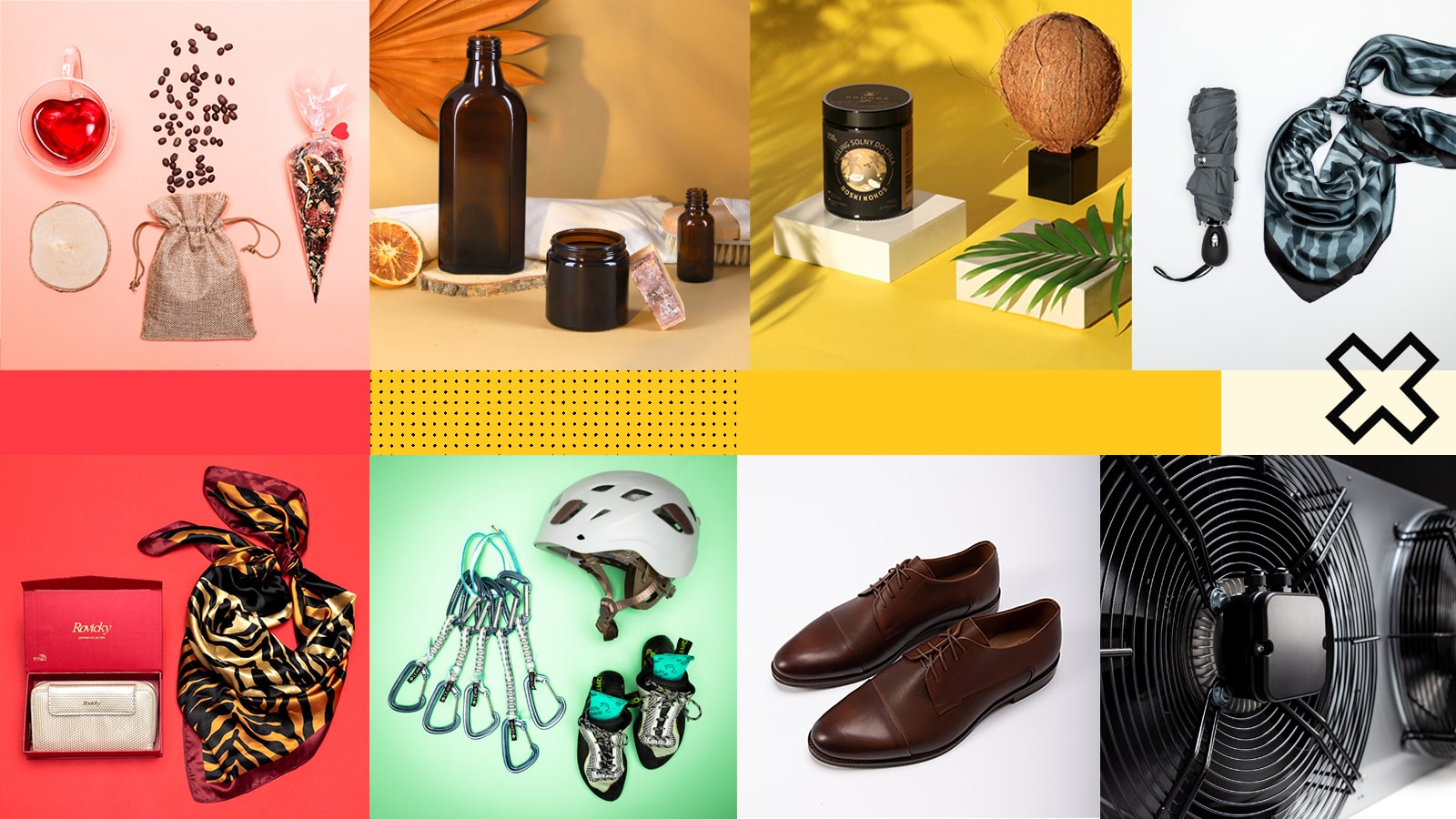 Dostarczymy:
1. Photography for ecommerce, 
i.e. photos for Amazon, Ebay or Allegro, product photos for your Online Store or for sales platforms and marketplaces.
2. Product photography
that is generally a packshot on a white background, on a color, photographs where the products are stylized, flatshot or flatlay photographs.
3. Graphic and photographic content
i.e. all the content you need to sell, social media posts that, apart from the content, must have graphic elements based on previously taken photos and videos (Facebook, Instagram, Pinterest, LinkedIn, TikTok)
4. Content for advertising campaigns
 (Google Ads, Facebook Ads, Pinterest ads, Youtube advertising, Linkedin Ads)
5. Product animations, presenting product features
We can present features that are difficult to show in the photo, i.e. product movement, stop-motion animations
6. Product video
On the video you can easily show how to use, unpacking, 360-degree presentations
We have two photo studios, prepared for the implementation of very different orders in the field of advertising, product and fashion photography tailored to the needs of brands and e-commerce in 2022.
1. Pixterior ALPHASTUDIO

Studio of product photography, animation and 360 rotation photography

 

We use the most modern Orbitvu product photography equipment to take packshot and 360-degree photos and product videos. It is the fastest and the best equipment for taking this type of photography.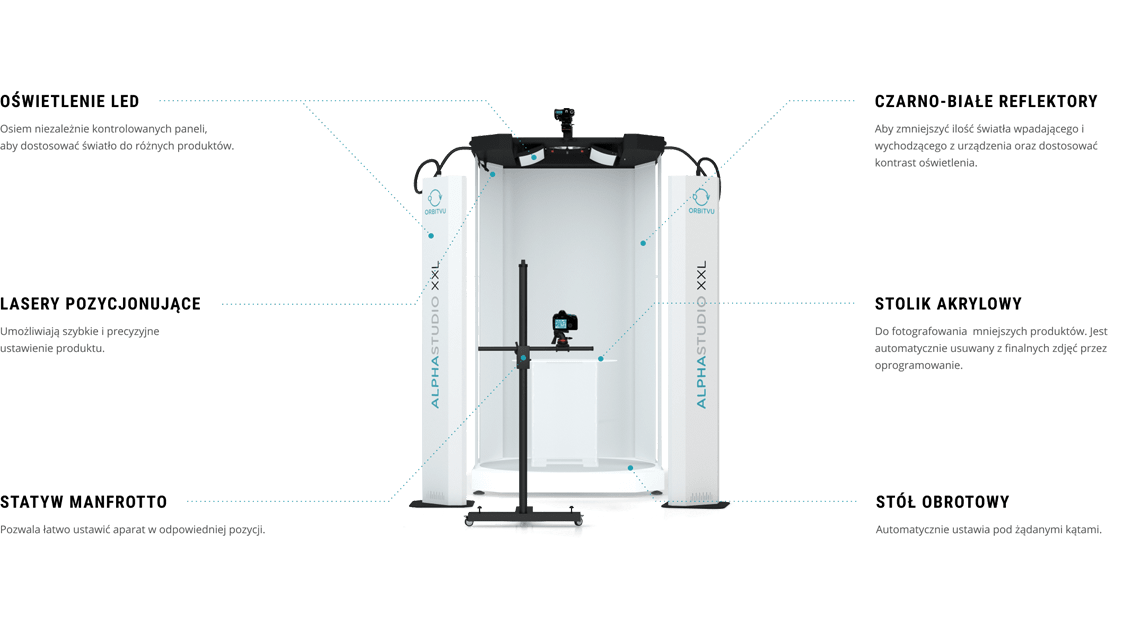 2. Pixter

ior OMEGASTUDIO

Advertising and fashion photography studio, lookbook or editorial

 

We use our second, much larger studio for fashion and advertising photography. The place is distinguished by daylight coming from large windows, often used in photos.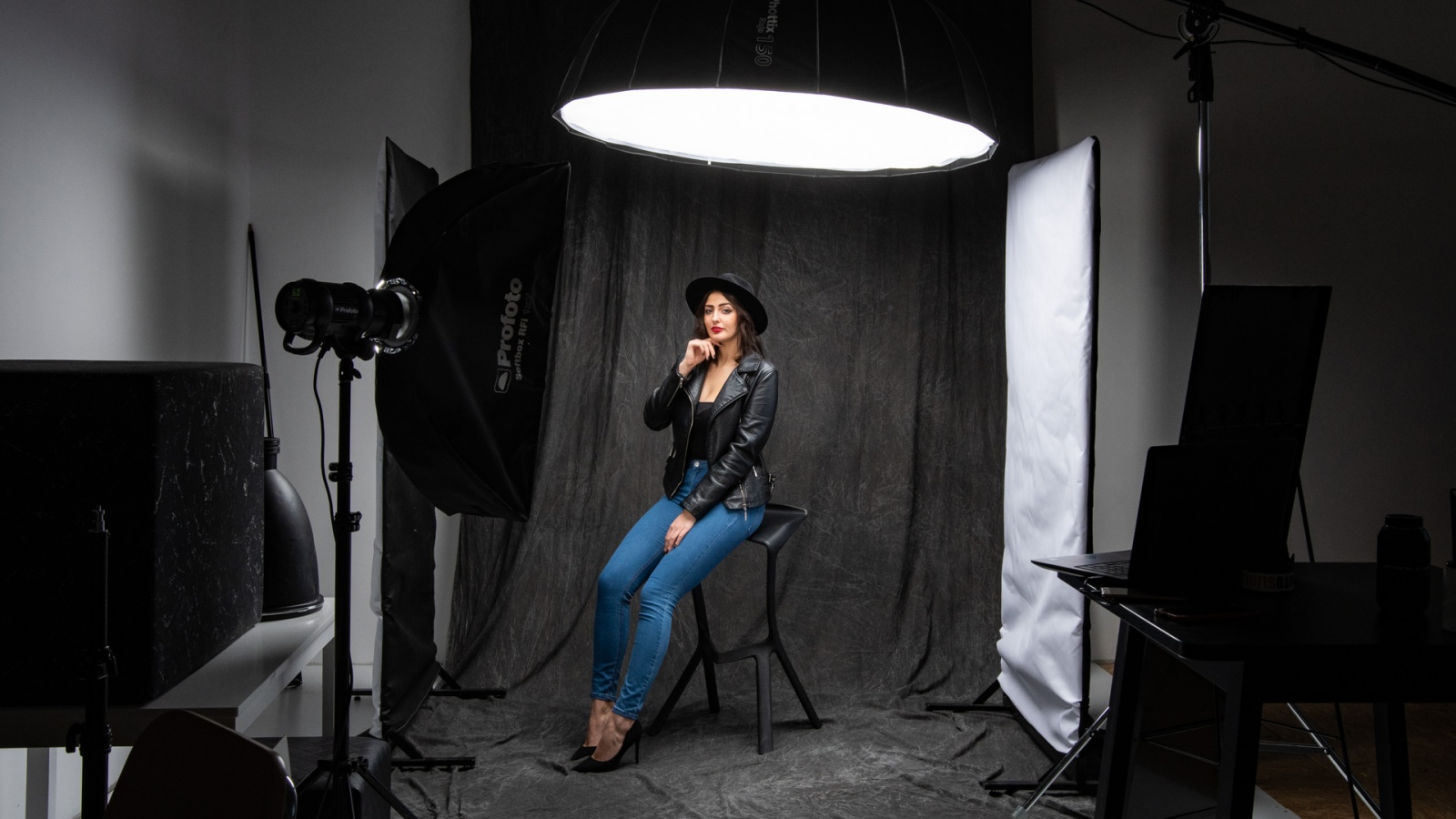 We implement advertising, product and fashion photography projects, but we are not afraid of any order and we often go beyond this framework. We have two fully equipped photo studios.

 

 
Why us? we have been operating continuously since 2008 and we celebrate our 14th birthday, and besides ...
We work remotely

 

We work with companies from all over Europe. Over 70% of our clients work with us remotely, sending us products via courier companies. We arrange the details of the order by e-mail and by phone. Ready photos of products are available on our server.

Satisfaction Guarantee

 

In remote cooperation, we carefully set customer expectations, and before starting the order, we send sample photos of products for approval or correction. This way we avoid unnecessary mistakes.

Additional services

 

We offer 3 types of photo processing:

Standard retouch - retouching small imperfections, right to contrasts, Premium retouching - retouching and photoshop processing to eliminate blemishes, alignments, etc., HiEnd retouch - advanced photo, contrast and color retouching.

Lovely ads

 

Clients tell us that we create charming photos for amazon, social media posts and stunning ad graphics. Yes, we design ads that genuinely attract attention, because it significantly reduces the costs of advertising budgets.
 

01 PRODUCT PHOTOGRAPHY

 

02 PHOTO CONTENT OF ADVERTISING CAMPAIGNS

 

03 PHOTOGRAPHS FOR SOCIAL MEDIA

 

04 PRODUCTION OF ANIMATION AND PRODUCT VIDEO

 

 

 
Why do you need to take professional product and advertising photography?
Your customer makes a purchase decision in 2.5 seconds
Customers generally rush to browse product pages and subconsciously evaluate the online store's offer on the basis of its visual qualities, in particular based on graphics and product photos. The statistics are overwhelming, and the purchase decision itself is made in an average of 2.5 seconds, which is not enough to read the descriptions. Therefore, the key to high sales in the Amazon marketplace or in the online store are good product photos.
2% increase in conversion for each professional product photo
The way, style and quality of the presented product, i.e. how it is photographed, is of great importance. According to data from e-Bay, and recently from Amazon, one professional photography, e.g. packshot, increases sales opportunities by 2%. If there are more photos, e.g. additional shots of details of a given product, stylized photos, rotary presentations - sales can be even half that!
3x more sales compared to the content of amateurs and product photographers
In 2014 Bright North, a data gathering technology provider, announced that high-quality product photos increased conversion by 3 times compared to photos taken by amateurs or non-specialist photographers. Each photographer has a specialization, so it is very important to select product specialists to create sales content.
6 STEPS OF COOPERATION WITH THE PRODUCT PHOTOGRAPHY STUDY
1.Delivery of products - in person, by courier or by a parcel locker.
2. Discussing the details - planning the order, filling out the Brief together,
3. Photo session - presenting the best features of your product
4.Professional post-production - photo retouching with specialized hardware and software
5. Acceptance - providing ready photos in electronic form in the Customer Panel
6. Return of products - personal collection from the Studio or via a courier company
Value of photographic content on sale
The basis for each sale is the product presentation. For the purposes of process automation, we need a website or an online store where the products are presented. In addition to the name, price and description, you need packhot product photography, i.e. photos of items made on a white background or without, which are designed to focus the viewer's attention on the product. The product must be shown in its entirety and must present details of the product's usefulness, features, value and quality. Therefore, it is also worth presenting clothing products on the model in a lookbook type photography, technical products in the form of 360 rotating presentations, and most of the products in the form of a product video. Why? Because statistics show that these are the most clickable content elements.
To sum up, the product photo is to increase its sales and encourage new potential customers to buy a given item, so it is extremely important that it is made in the best possible way, and the cost of its implementation will pay off many times over.
A well-made product photo in the form of an advertisement is an opportunity not only to present the offer in a professional manner, but also to be used several times in various media. It can be used on websites constituting the company's showcase, for presenting products in online stores, on leaflets, printed banners, online banners, for paid advertising campaigns or company presentations at trade fairs and in the social media network.

Product photography and graphic design studio
At Pixterior.com, we take product packshot photos, advertising photos in individual arrangements, photos of clothing in spirit and on models (lookbooks). Our product and advertising photography studio is located in Bielsko-Biała, but we serve clients from Poland and all over Europe. Check our price list for product and advertising photography. Speak soon!
Product photography COPYRIGHT © 2022 All rights reserved. Pixterior.com we have been operating since 2008-2022, we celebrate 14 years.